As you would expect, one contact leads to another, and so to Georges.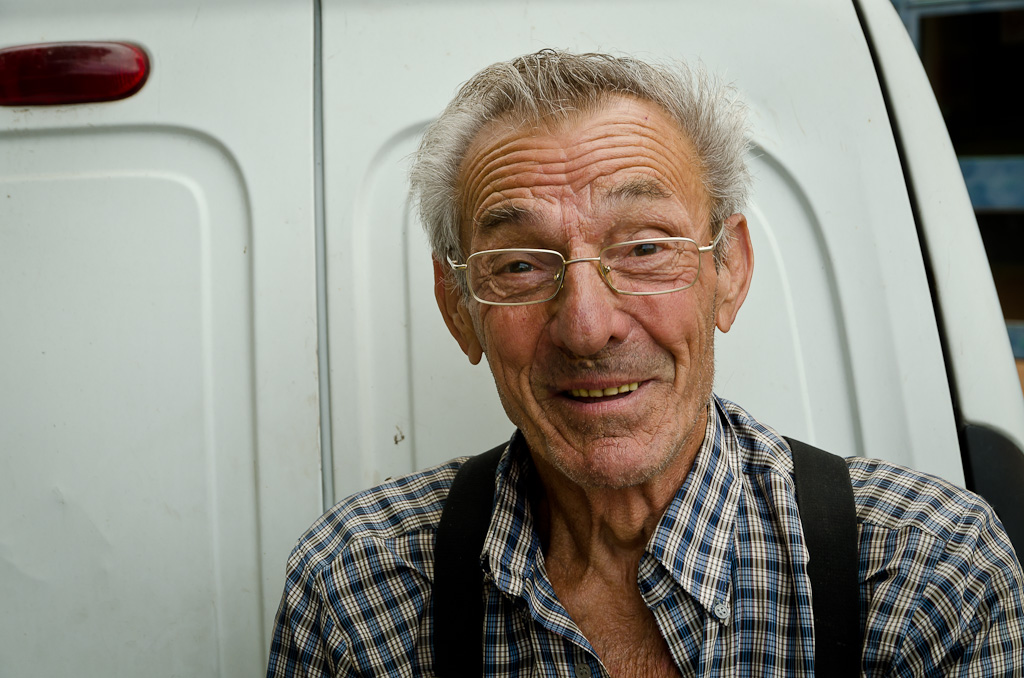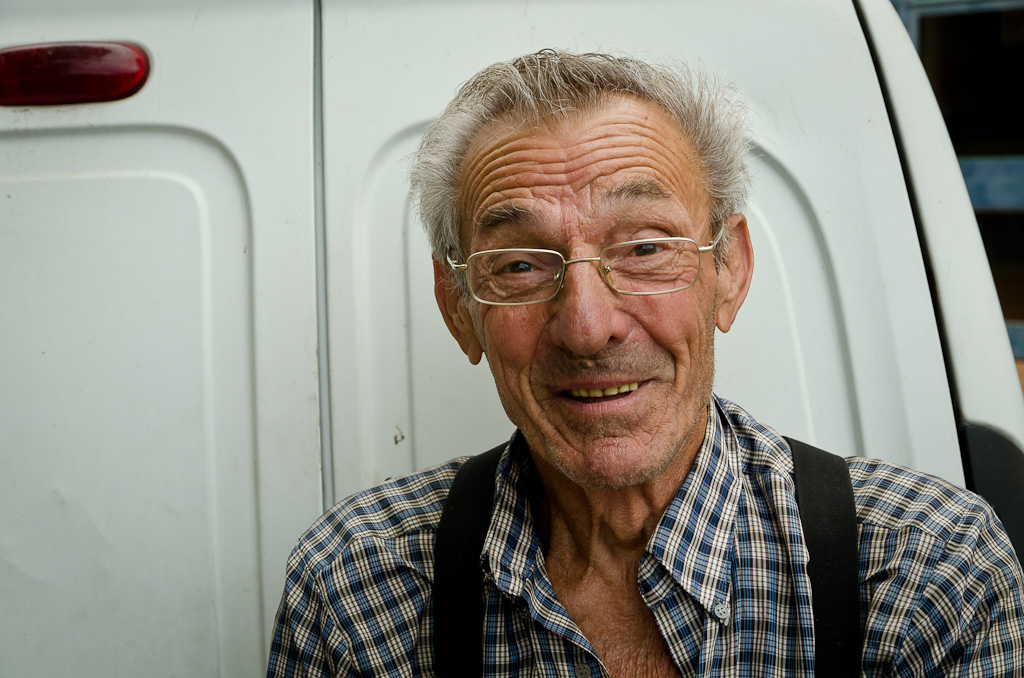 The first phone call was a masterpiece of miscommunication, speaking French is harder for me on the phone and Georges, who has spent all of his 79 years in Rasiguères, has that southern accent that seems to mix in a bit of Catalan and a dash of Occitan. It was a struggle, but we managed to agree on Saturday morning at 9:00 in front of the Mairie in Rasiguères.
The first thing Georges did was take me over to the coop to taste some of the local wines and, as always happens, when I taste I buy. He did, however, secure a 20% discount for me, which he was very happy to point out. Business accomplished, we went out to a small syrah vineyard where Georges introduced me to his son, grandson, granddaughter and the rest of the pickers. Turned out the grandson was on the Domaine Pertuisane crew I had photographed and he wanted to know if I had any good photos of his girlfriend who was also there.
In this method of harvesting, the pickers drop the grapes in buckets which are the dumped into la hotte, the plastic bin carried by one of the workers. When full, he dumps the load into a truck, which is unloaded directly into the crusher at the coop.
When the picking was finished for the day, Georges invited me back to his house for something to drink. He seemed pleased when I accepted a glass of sweet wine and we made our way as best we could through a conversation in which he explained how the wine had been stored in oak, giving it a characteristic brown color. When I told him I liked it very much, Georges went out to the garage, drew a bottle from the barrel and sent me on my way with a bonne journée.
Click the thumbnail to see a larger image.