A beautiful weekend. Temperature climbing, no rain, even the sun made an extended appearance. Saturday I discovered a lovely little museum dedicated to the work of Antoine Bourdelle, a sculptor of monuments. Really big images of horses and generals, but also friezes to decorate theatres and museums. The man never thought small, but the most evocative room in the museum was his studio. Perfect.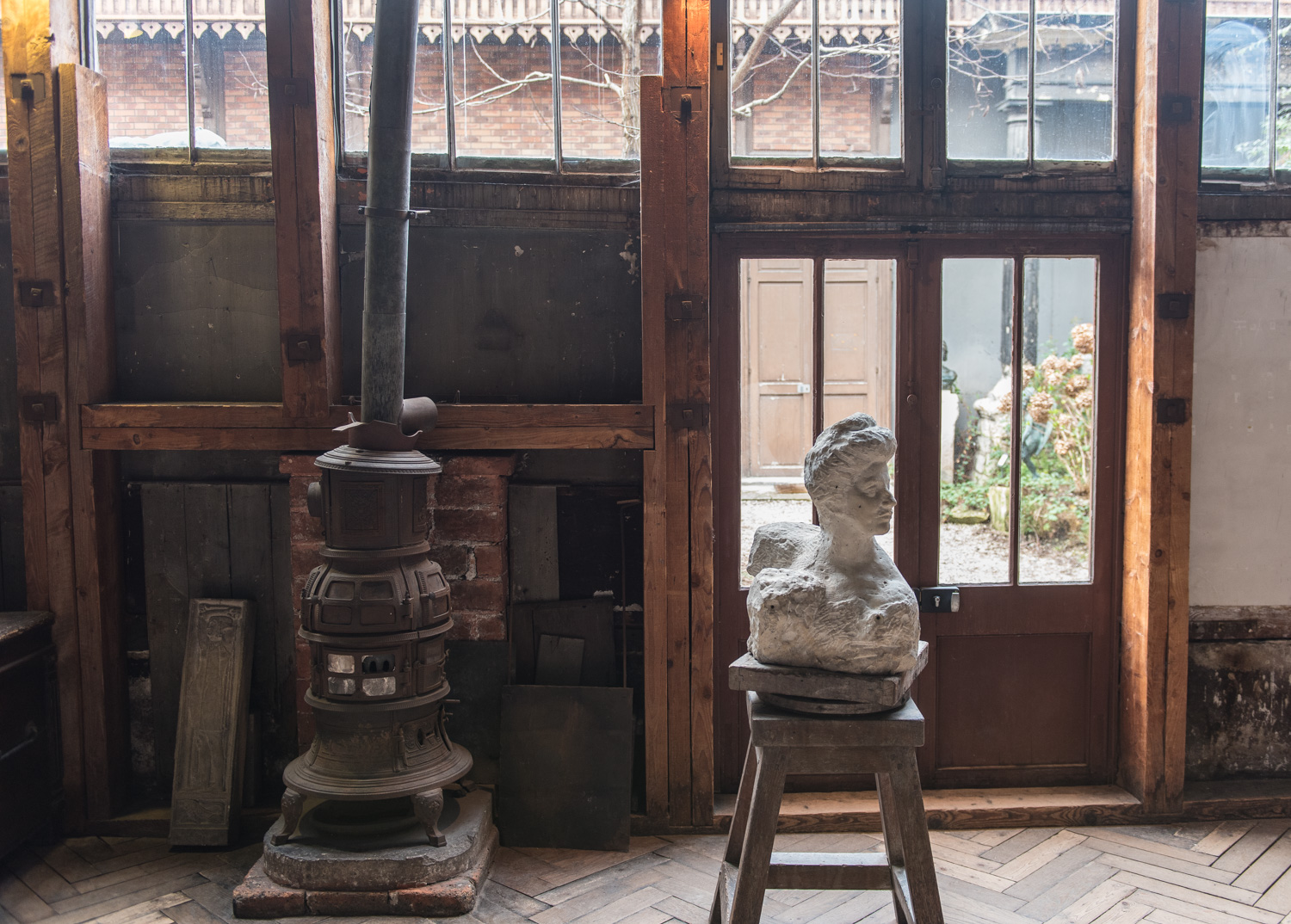 Entrance to the exhibits is free, but since I always manage to find a way to spend money—and you cannot leave without passing through the bookstore—I picked up a guide to the legendary locations of Montparnasse: cafés, ateliers, hotels, all the good stuff. And since I'm immersed in Paris culture of the twenties and thirties, Sunday became a walking tour.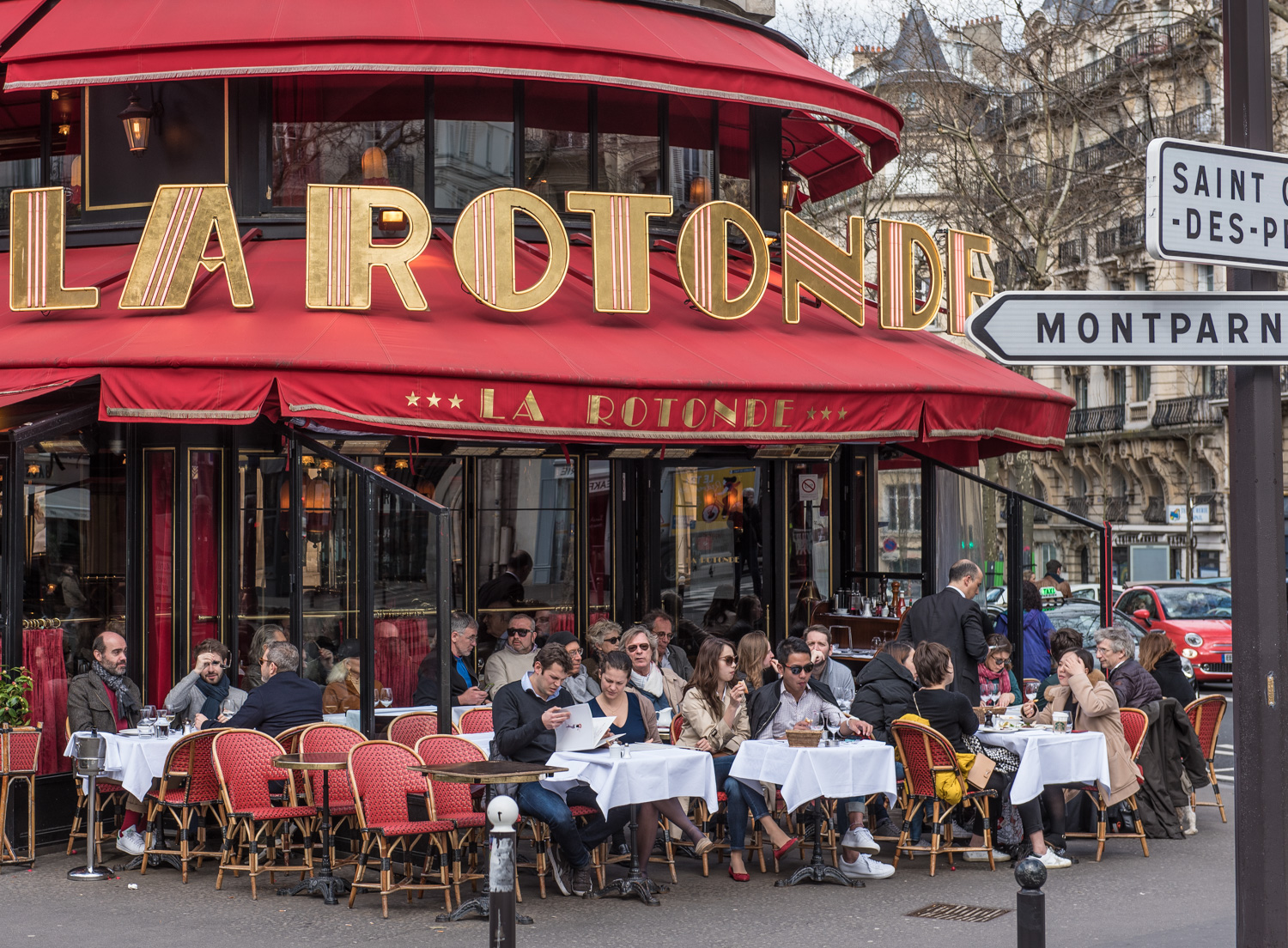 La Rotonde, Le Select, La Coupole, and Le Dôme are all within one block on the Boulevard du Montparnasse, so bar-hopping could be managed with a minimum of exertion, an important consideration in a time when drinking, smoking, and sex were the primary forms of exercise. The guide has historical as well as contemporary photographs and it's interesting to see how things have changed. Of course, prices have gone up along with skyscrapers but in the 1930's these places weren't really restaurants, as they are now. Back then, there were more people than cars, so the sidewalks were wider, the roadway narrower, and the cafés spilled out into the street. There are night photos by Brassaï—the man only slept when the sun came up—that show crowded café tables stretching to the curb.
Of course it all changes and maybe it's surprising how much is still recognizable. Rue Delambre still houses the three hotels where Man Ray, Simone de Beauvoir, and André Breton once lived.
The rue de la Gaïté is still a street of theaters and the crowds were there for Sunday matinees. The Hotel Istria is still on the rue Campagne-Première although Duchamp, Satie, Rilke, and Kiki de Montparnasse no longer roam the halls, and down the street, behind a shop where Atget sold his photographs, there is a long low building known as Ateliers d'Artistes, a haven for those who abandoned Montmartre (too many tourists?), to settle down around the corner from Bal Bullier and La Closerie des Lilas. The rent wasn't much, the neighbors were sometimes rowdy but always interesting. A few doors down, a plaque marks the former home of the writers, Louis Aragon and Elsa Triolet. Probably a quieter place.
©2018 Ron Scherl