Square Saint Lambert
6 May 2018
I sat next to a woman just as she sighed with satisfaction and closed her book: Avant que les Ombres s'Effacent. Louis-Philippe Dalembert. Before the Shadows Fade turns out to be the story of a Polish Jew who flees Nazism to Haiti, of all places. Turns out Haiti had passed a law in 1939 guaranteeing asylum for the persecuted, and citizenship to all who asked. I keep getting drawn back into this story, first with the surprise of discovering the similar policies of Mexico, and now Haiti, two countries who saved many thousands of Jews turned away by the United States.
My parents adored Franklin Roosevelt—so much so that as a kid I thought he must be Jewish—but FDR bowed to the isolationists and anti-Semites in clamping down on European immigration. US visa offices were closed and all applications had to be approved by the State Department in Washington. People like Hiram Bingham and Varian Fry did their best, but their efforts were severely hampered by their own government.
I don't know how much the American public knew at the time. I can only assume my parents were misinformed.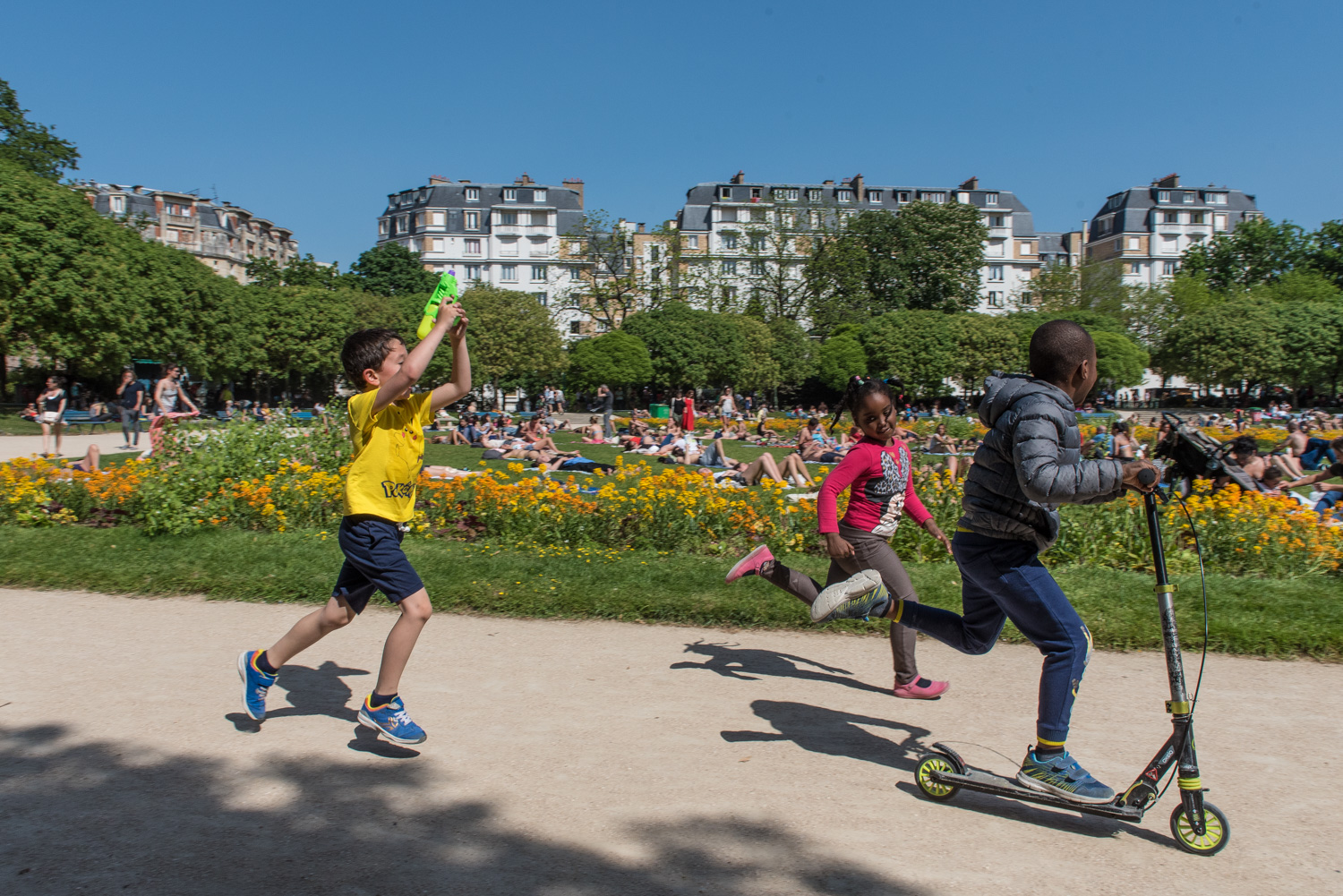 But, hey. It's a beautiful day in Paris and this piece was supposed to be just an impressionistic summer observation of an ex-pat with a camera.
Reading woman left and was replaced on the bench by a young boy wearing glasses and reading Harry Potter et la Coupe de Feu. That's more like it.
There's a man juggling on the green—not very well—and the green is crowded. Balls are landing all over but the sun worshipers are happy and cheer him along. There are lots of kids on wheels and lots more kids with balls and when the two intersect, a few tears flow, but dads are there to brush them off and get them back on the bikes. Seems like a lot of dads watching kids, which would make me wonder about the divorce rate if I weren't so intent on a sunny day.
Beach towels, football jerseys, books, and selfies. Young women in bikinis, sunglasses, and straw hats, winter pallor slick with oil. The young are all on the green, the rest of us seek benches in the shade.
Let's close this with an unusual war memorial. I just can't help it. If anyone can tell me who the three gentlemen on the left are, and what the inscriptions "T.O.E." and "A.F.N." stand for, I'd appreciate it.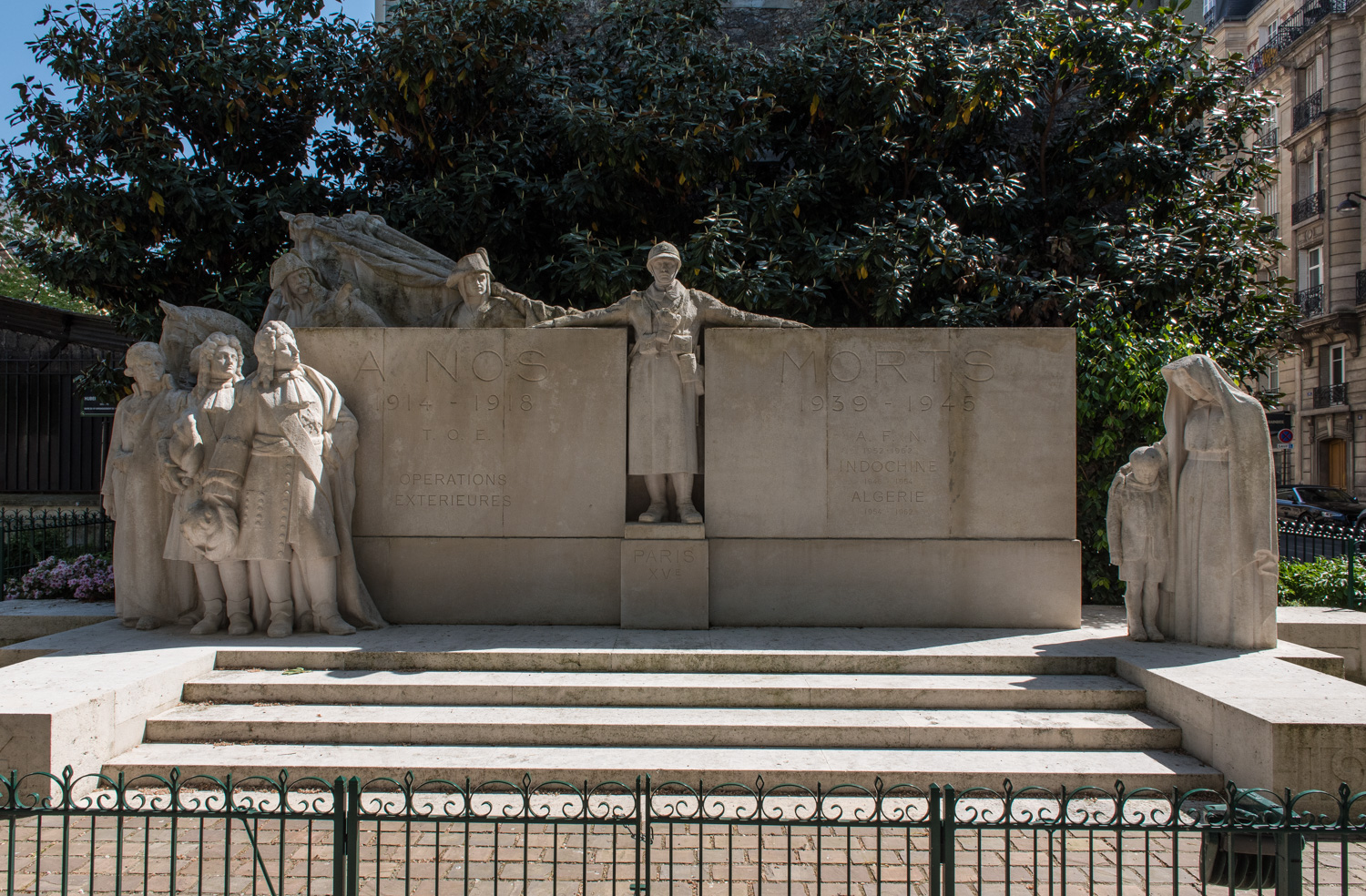 Merci beaucoup.
©2018 Ron Scherl