The other day I had a chance to ask Dave Phinney and Eugenia Keegan, two Americans making wine in Maury, why they were so excited about grenache.
Phinney: "You know I think winemakers really like grenache, but it never reaches it's potential in California. There it's weak, almost pink, it's not hot enough to fully ripen. Here we can make a really exciting wine."
Keegan: "People have made great wine from grenache in Chateauneuf du Pape and Priorat, but in the US people buy wine by variety and I think a lot of people come here driven by the desire to create a new category in the American market. As Dave said, I think winemakers do really like grenache and we feel it can make great wines here and we'd like to see it have a place on store shelves and restaurant lists. There is a huge amount of grenache here, most of it old vines and the price is affordable when compared with the Rhone or the new world."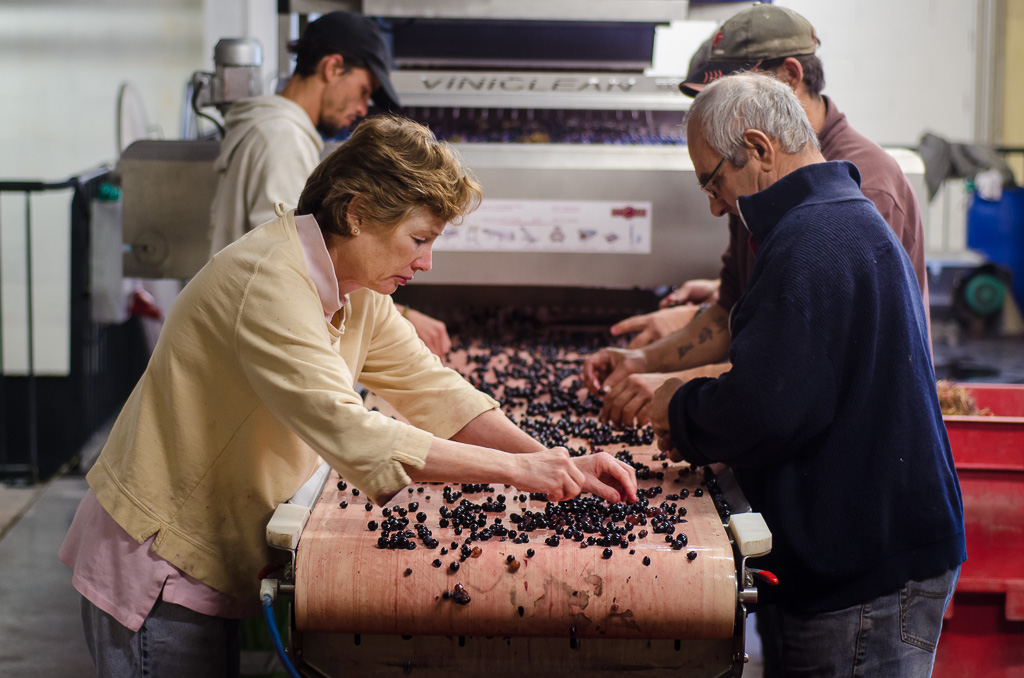 A few days later, I was out with the Calvet crew, this time picking the first harvest from vineyards Keegan had bought last year. She has been in the wine business 35 years – mostly in California and Oregon – but this was the first time she had harvested grapes from her own land. These were small plots, totaling less than 2 hectares (about 4 acres) of old vine grenache. The yield was small and Keegan wanted to make sure every grape was picked, but with Marie leading the crew, she needn't have worried.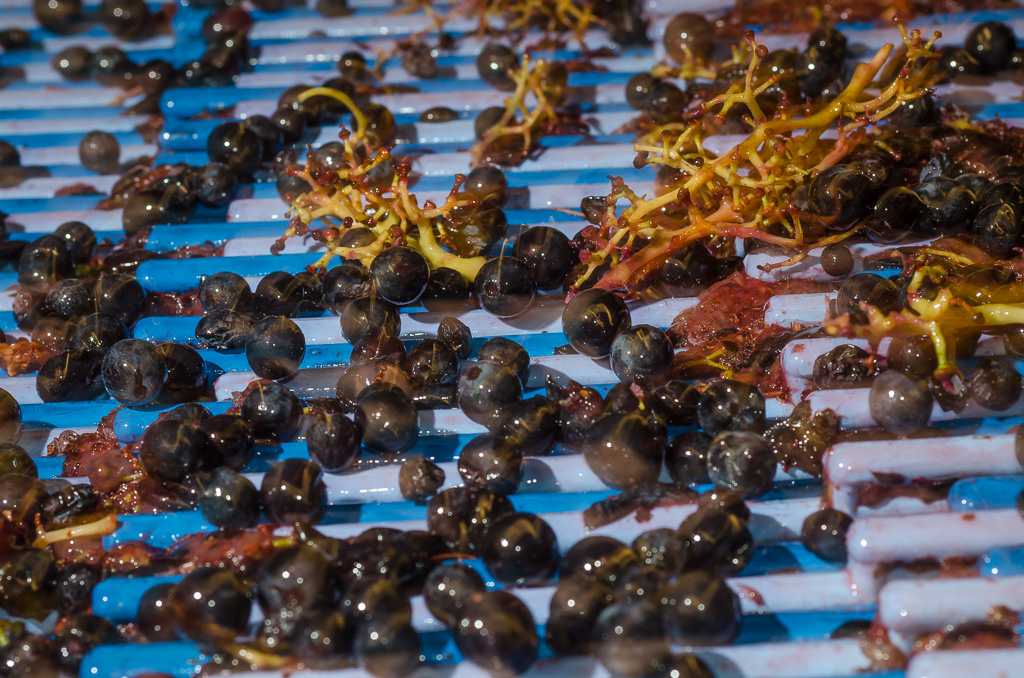 Back in the winery, processing has begun. The Calvets have a very sophisticated de-stemming machine that can be tuned to the size of the grapes going through so that you lose the desiccated over-ripe fruit and keep only the good stuff. Once through that process it rolls down a conveyor belt where Jean-Roger, his father, Eugenia and two employees were picking off bits of leaf and stem and the raisins which most people keep to increase concentration but Eugenia didn't want. The berries then go whole into the fermentation tank. There was a spot open on the sorting line, so I put down the camera and jumped in to get my hands dirty. In no time at all I was a seasoned veteran with a sore back and Eugenia had the cleanest fruit in town.