A busy day at the Palais Royal, one of my favorite places in this lovely and still livable city.
Originally the home of Cardinal Richelieu, it housed royalty until the revolution, and many notables since, including Colette and Cocteau (not in the same apartment).
There are two distinct sections enclosed by offices, the Comedie Francaise, and apartments. The beautiful gardens, bursting with spring, bring out office workers, students, and box lunches. An art installation called Les Confidents by Michel Goulet with Francois Massut consists of linked chairs with fragments of poetry carved into their backs, adding art to lunch.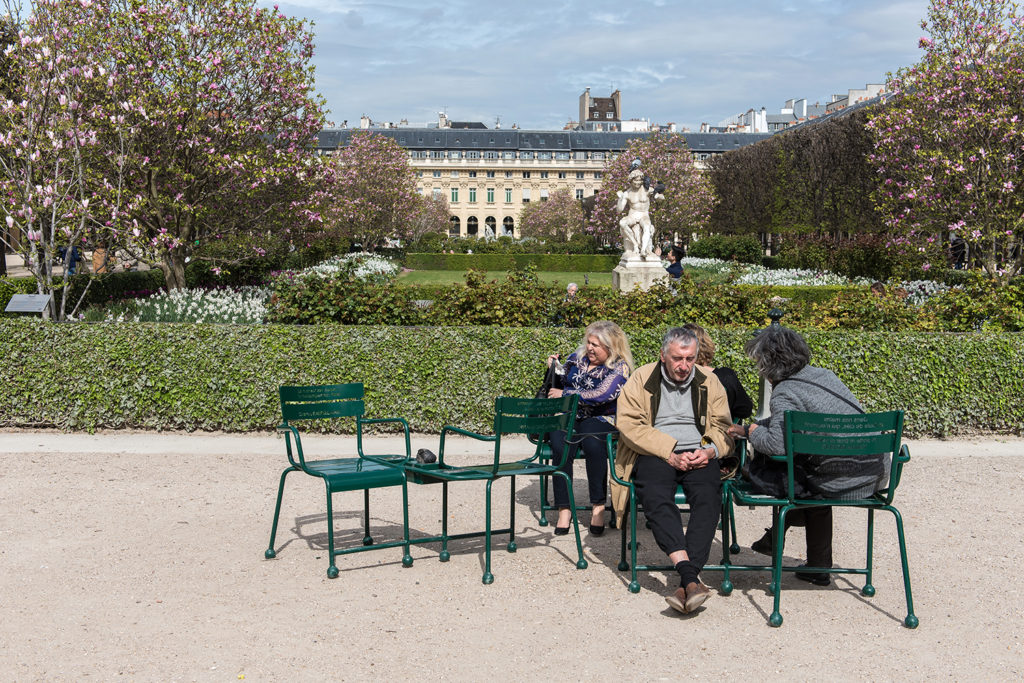 In the Cour d'Honneur is a site-specific artwork by Daniel Buren called Les Deux Plateaux which is a favorite location for tourists, fashion photo students, and me.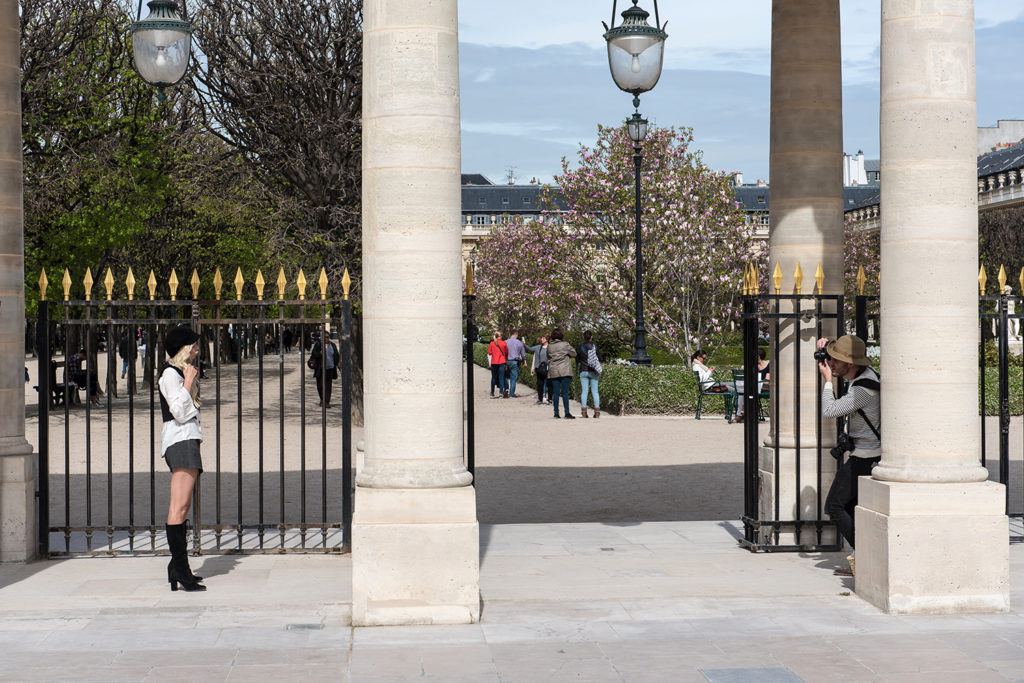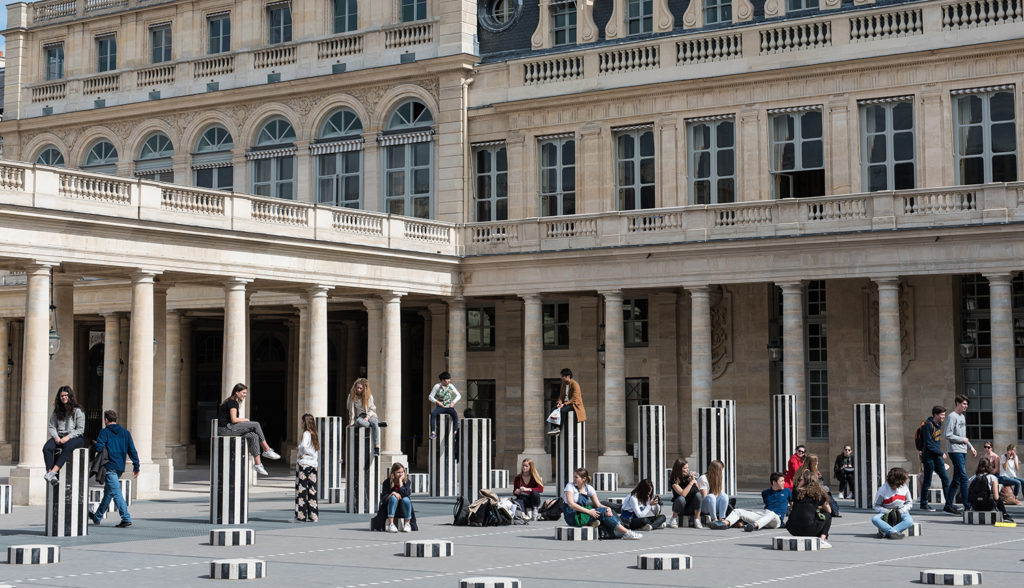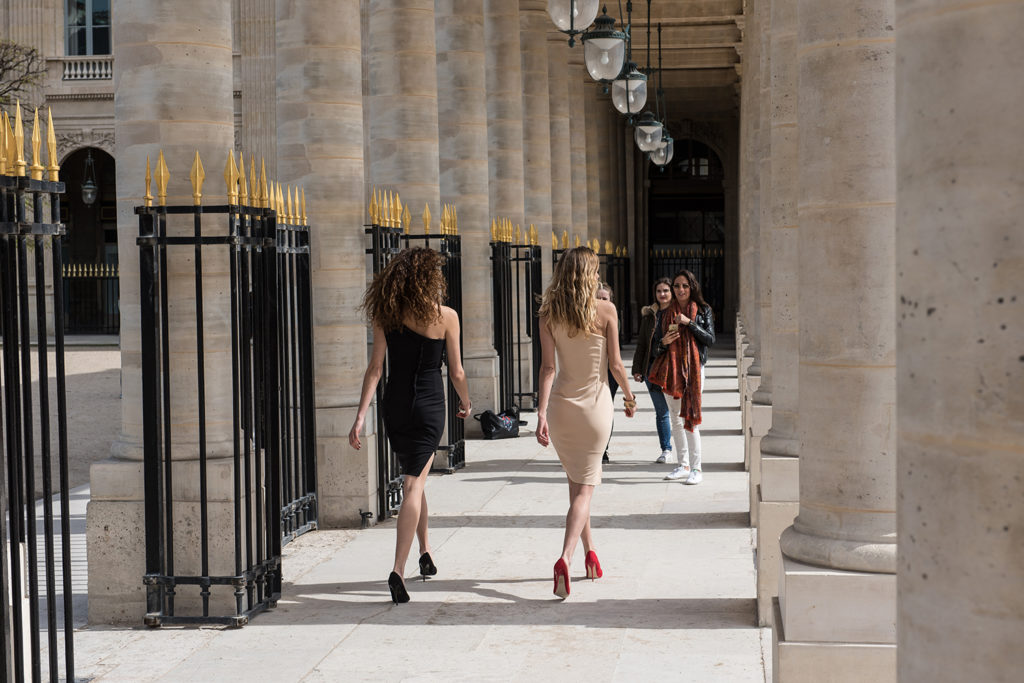 And of course, a place for pétanque: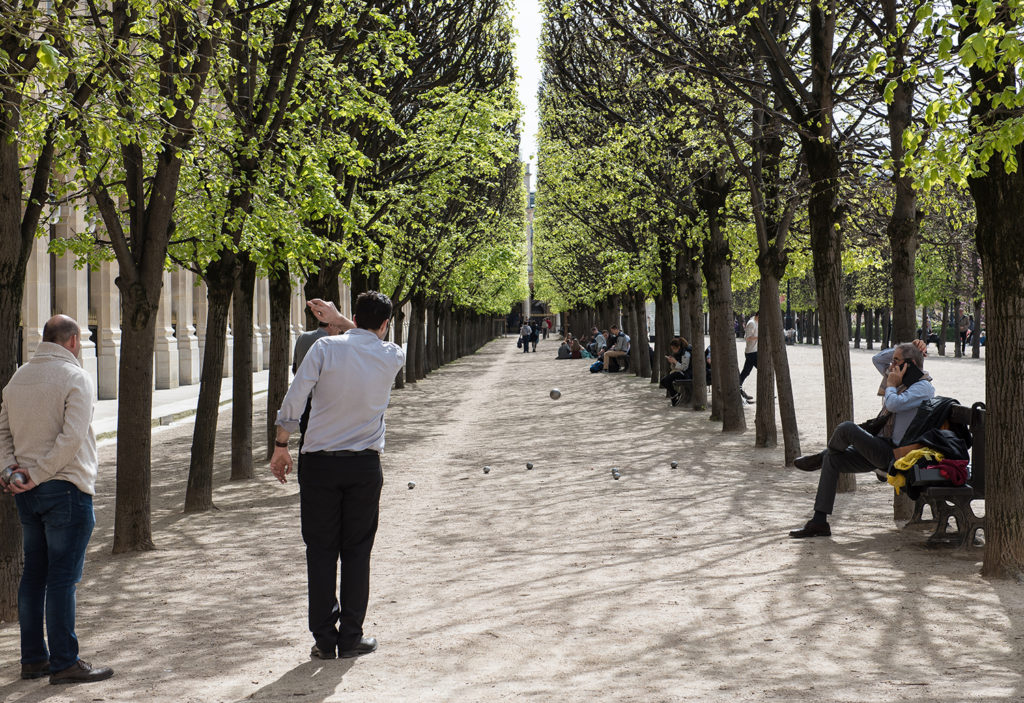 ©2017 Ron Scherl