La Chope des Puces translates as a "Jar of Fleas", the jar usually referring to a mug for serving beer, but on this Saturday afternoon the drinks of choice were Champagne and Scotch and Coke. La Chope is a bar, restaurant, lutherie (factory of string instruments), and a school of jazz manouche, but most of all it is a temple to Django Reinhardt, the great French Gypsy guitarist who lived nearby.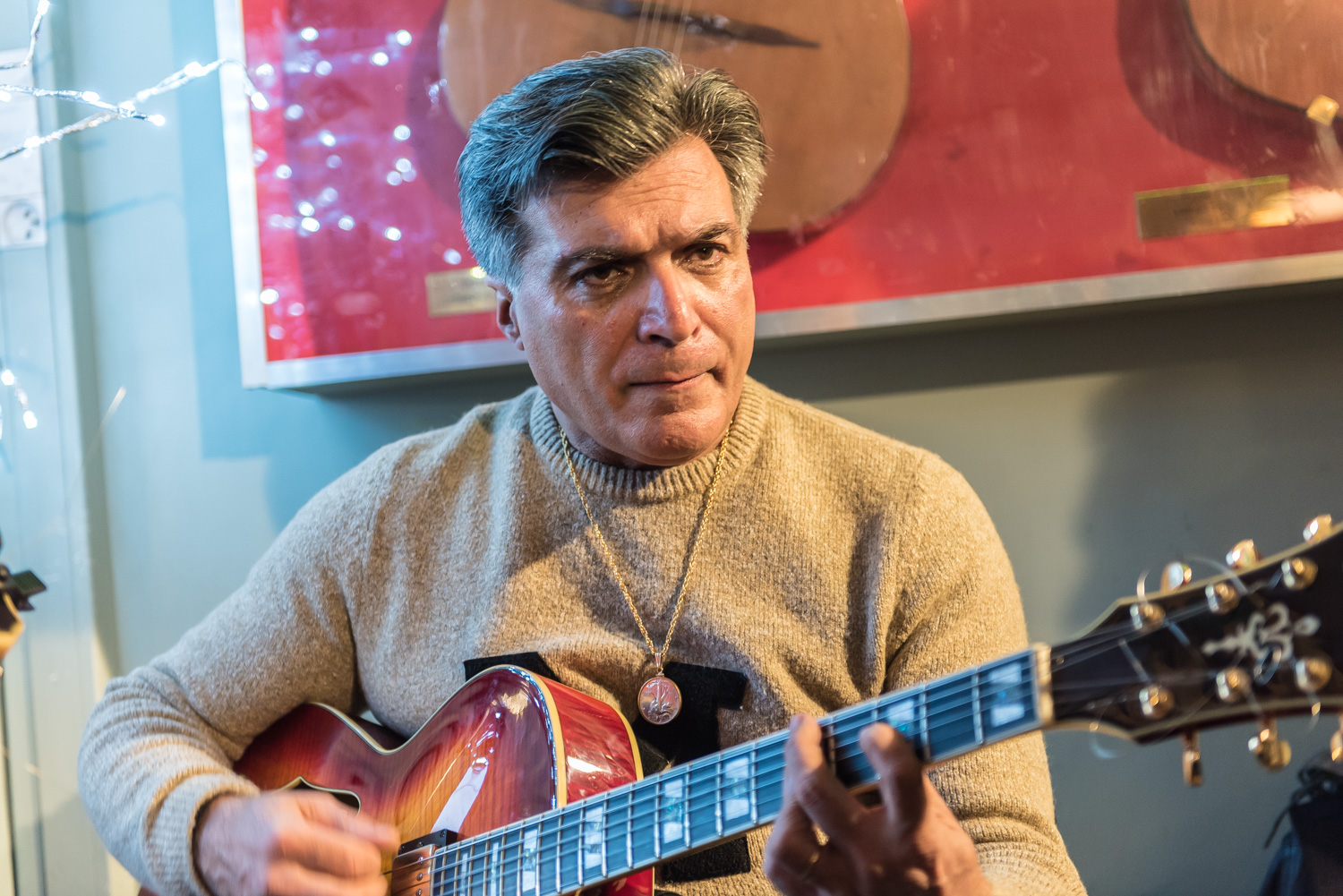 Located on the rue des Rosiers in Saint Ouen, adjacent to the Porte de Clignancourt Marché aux Puces, la Chope comes alive every weekend with the music of jazz manouche led by Ninine Garcia, head of Paris' first family of gypsy jazz. Seated beneath a portrait of his late father, Mondine, and a glass case of honored guitars, Ninine and his son, Roky host a family party every week, playing guitar all afternoon along with friends and family.
Everyone seems to know everyone and many are, in fact, related but I can say with the confidence of experience that strangers are more than welcome. When one of the guests, a man named Samuel, raised his glass to me and said: "L'Chaim", I thought I was at a Bar Mitzvah, and when the Garcias played Hava Nagila I was sure of it. Although there wasn't enough room for a hora, and no one was carried aloft in her chair, the vibe was exactly the same. I had landed in a French Gypsy affair.
A little while later, fresh glass in hand, I returned the compliment, toasting Samuel with L'Chaim. He sipped and said: "Vous êtes Americain, non?"
"Oui"
"Et l'origine juif?"
"Oui."  That brought a big smile and a hearty hug.
So it doesn't matter where you go, you're always the sum of where you've been. The past is never lost, it just takes a different shape today.
©2018 Ron Scherl