Around here, the start of harvest is like opening day of the baseball season, full of anticipation and uncertainty.
Is all the fruit truly ripe? Are the rookies ready?
Will the old vines continue to produce? Do the veterans have another year in them?
Will this year's pickers work hard and well? Will the free agents produce?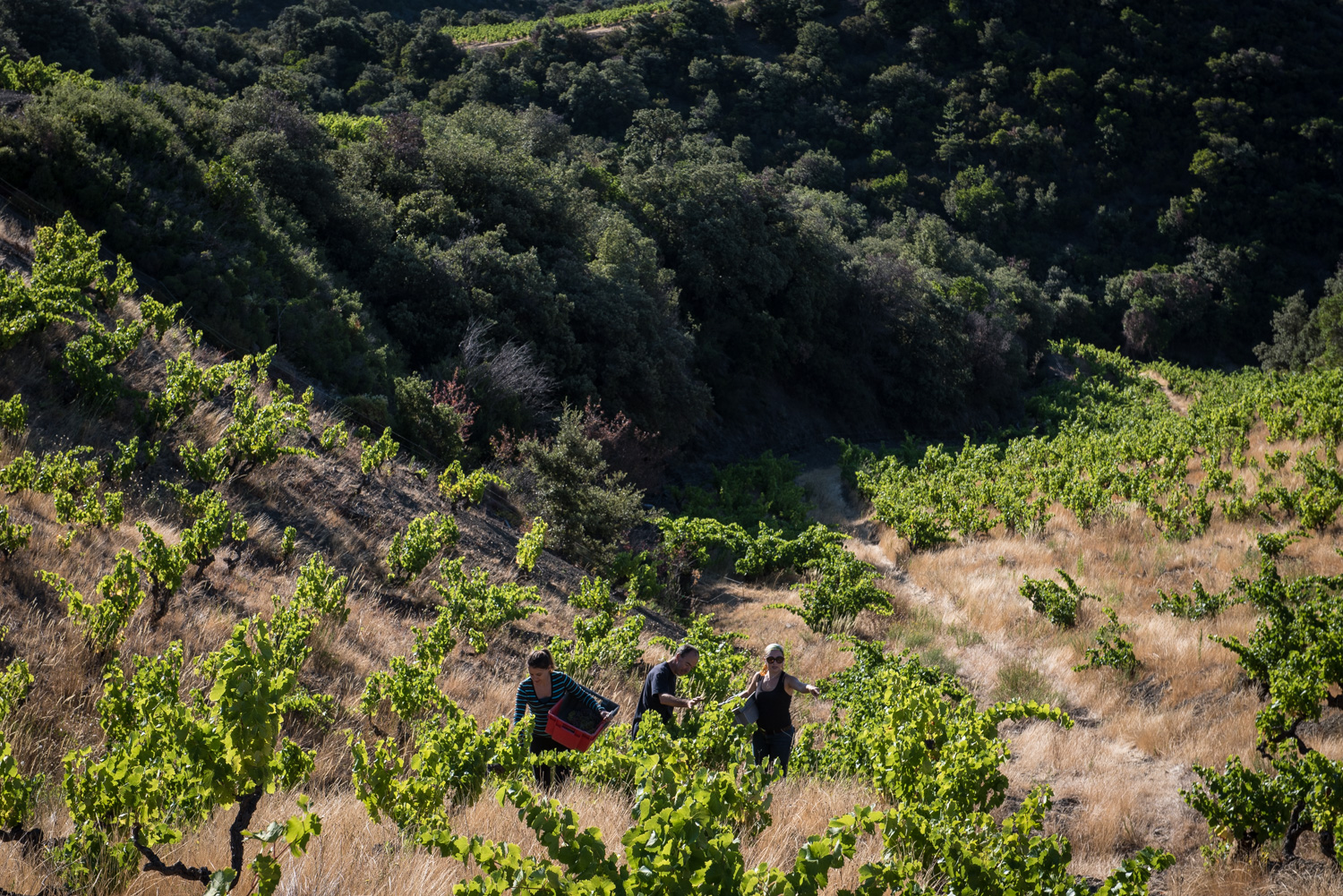 Yesterday, I went out with Marcel and Carrie and the crew from Domaine des Enfants who were picking the first whites of the season: Muscat, Grenache Gris and Blanc, Maccabeu. Not all the fruit is ripe, but sample testing had shown some vines that were pruned early were ready to go.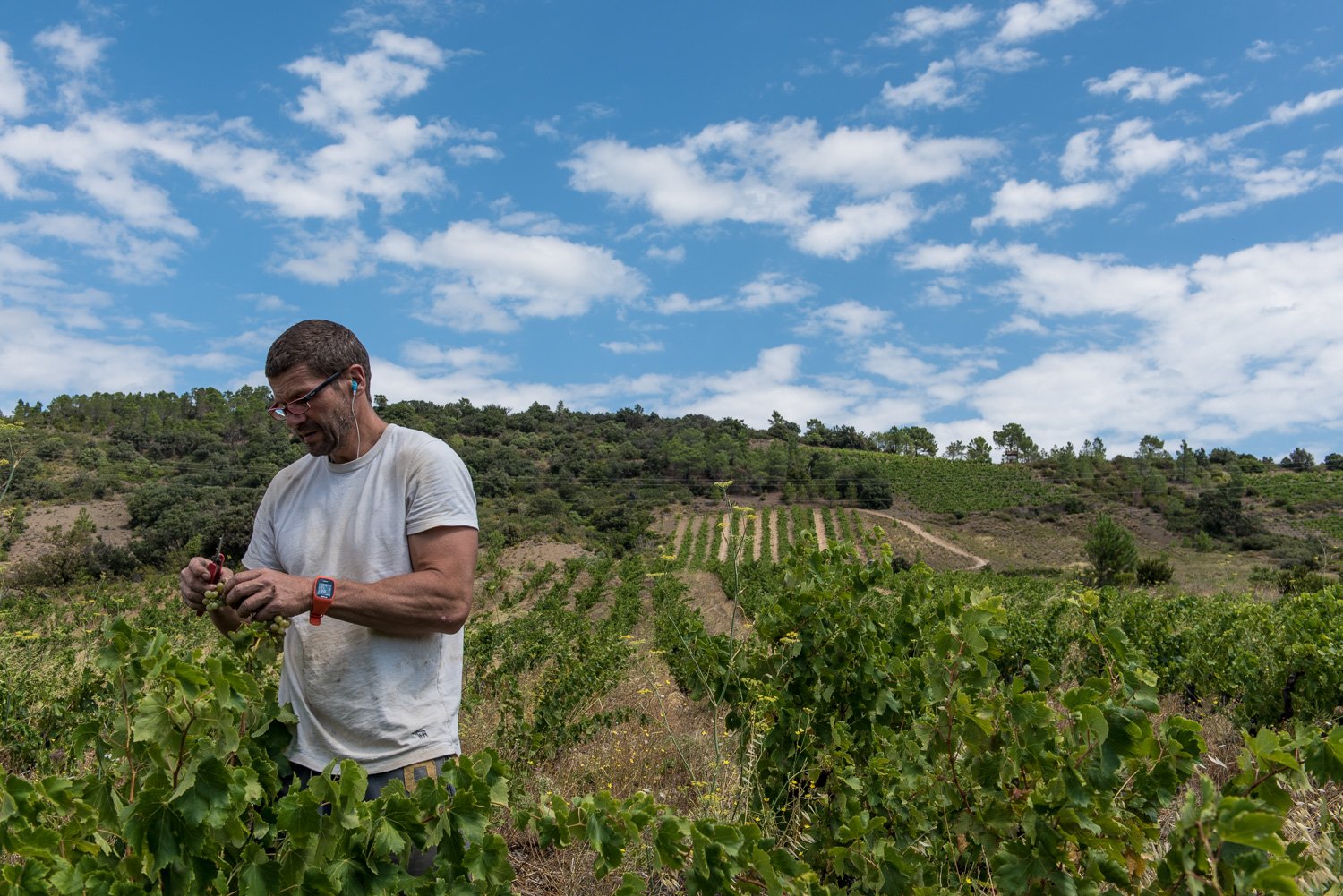 Marcel and Carrie feed me often and keep me in wine; in exchange, I wanted to update their photo library. My pix from five years ago were ready for retirement. I also needed to see if I still had the legs to scramble up and down a steep hillside vineyard, kind of like tracking down a liner in the gap. Not bad. I may have lost a step but I was able to keep up with the kids. My average wasn't great but it's early and I did manage a few hits.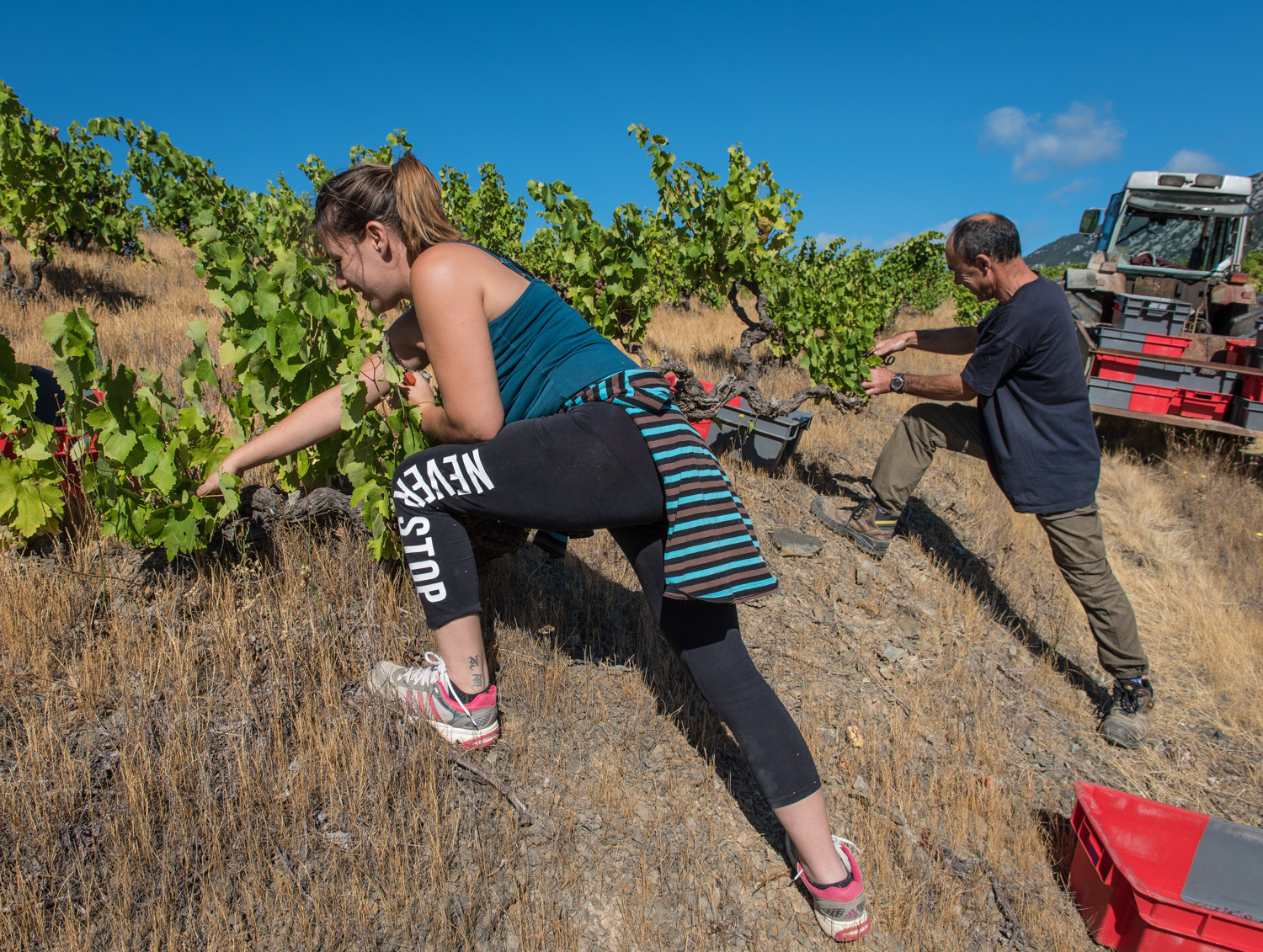 Back at the cave, a little cathartic foot stomping before refrigeration and pressing, followed by a sausage grillade lunch, which I followed with a nap.
Cheers.
©2017 Ron Scherl